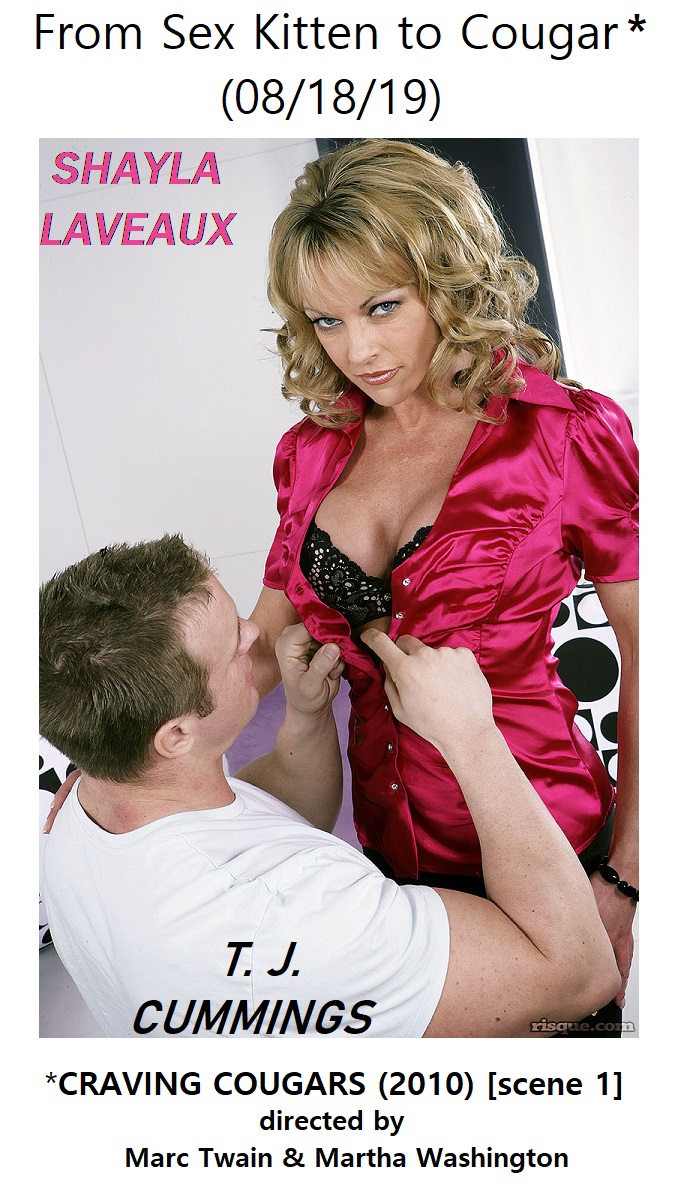 Another one of those mixed bag updates, featuring content made some 21 years apart. There are a half-dozen photos from her first topless shoot 1988. So early in her career, the photographer had know way of knowing that "Shayla LaVeaux" was posing for him. Next, there's 1 pic from her first professional magazine shoot for Clive McLean (CHIC, March 1993). The remainder/bulk of the update features Shayla and T. J. Cummings in hardcore action from CRAVING COUGARS (2010).
This update consisted of 38 photos and 1 view-only BTS video clip.
FROM SEX Kitten TO COUGAR (7 color pix)
CRAVING COUGARS (31 color pix)
"From Sex Kitten to Cougar" (21:16 view-only clip)
Enjoy Shayla's content from way back then and somewhat closer to now with $3/$20/$30/$60 subscription options.
(0_=)/