Back in 2018, there was a prolonged period of 10 months where SHAYLAVISION was on the fritz and I could not post anything. Thus, there were a few SHAYLA.COM updates that went unreported here. With the end of Adobe, a lot of the content at SHAYLA.COM had to be recoded and reuploaded by the technical geeks working there. I will announce reloads of content that were not previously reported here once they become relevant.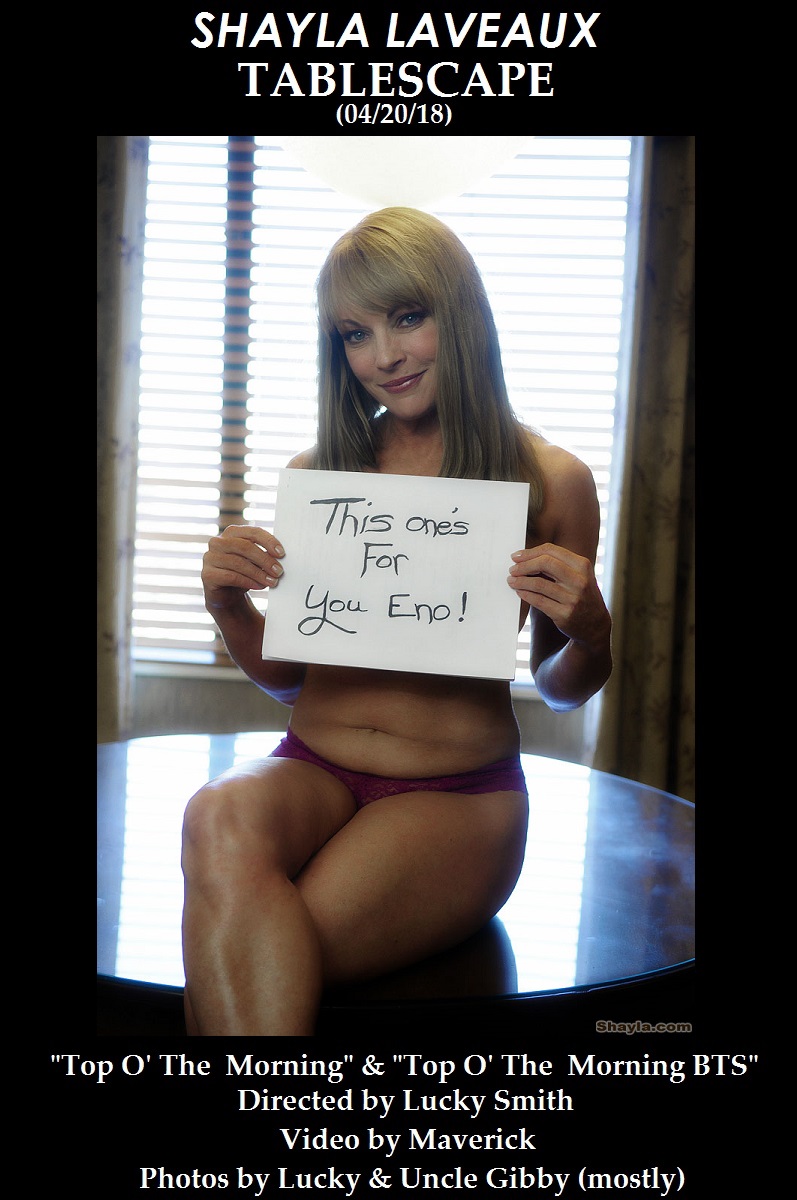 So….back in AEE Week 2013, Shayla LaVeaux sat for a photo shoot on a dining table in the Risque suite at a Las Vegas hotel. That's basically all there is to the story. Lucky and Uncle Gibby did stills. Maverick helmed the video camera. Lucky directed. DMinion and Lon missed the shoot because they went shopping with Kristal Summers. I was still in California. I did drive to Vegas on Friday but this shoot happened Tuesday or something like that. I am usually not one to air dirty laundry but I'm still miffed about the circumstances of the pic posted above to represent that set. Here's an edited excerpt of an exchange I had with Lucky over it…

This update consisted of 81 images (3 of those are Kristal Summers) and 2 streaming video clips:
TOP O' THE MORNING FROM SHAYLA LAVEAUX has Shayla in solo action and a 4:54 runtime.
TOP O' THE MORNING MAVERICK INTERPRETS SHAYLA LAVEAUX is a BTS clip with a 10:36 runtime.
All content is accessible through your choice of the new $3/$20/$30/$60 subscription options.
(0_0)/